home gnus boomer boneyard links trackplan recent layout pix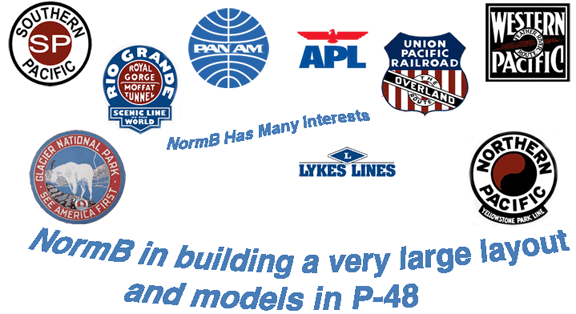 Spring 2012 Visit
Norm is a Proto 48 Craftsman.

The scenery on Norm's layout is in early stages.

Thus the scenery only in these photos has been enhanced in Photoshop.

NThe ground trembles as a mighty Western Pacific 2-8-8-2 passes.

Well OK, maybe I just took some blury pictures.

A matched A-B-B-A set of Great Northern F-units pulls a long freight over the layout.

.

The large roundhouse Norm is building is quite impressive.
Return to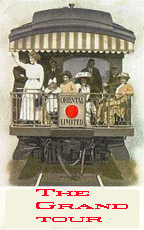 ---
Home New GN Lines Layout Articles Artwork friends Links