O Scale West Gang
OSW 2012
Getting Older But Still Kicking !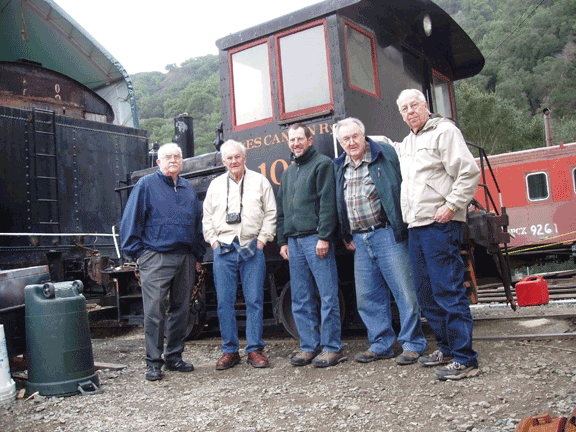 The usual suspects gather at Niles Canyon Museum on a cool day in Feb. 2012.
OSW 2011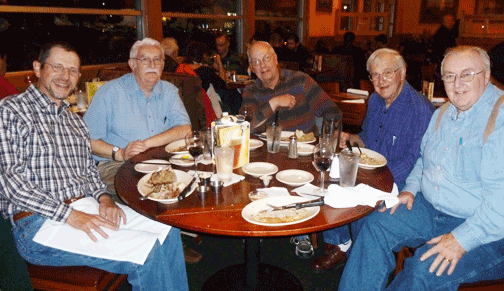 Because they have great Martinis, we're back at the Black Angus again this year.
Photo taken in happier times - before the check arrives!!!!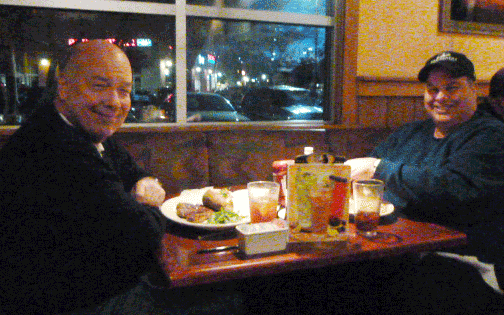 No telling what you'll see there. These two are there to observe a birthday - but whose?
That smiling, seemingly innocent, little cherub on the right was responsible for the fracus over our check!
OSW 2010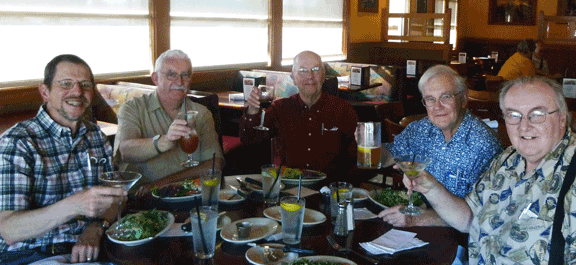 Taken at the Black Angus.
OSW 2009

Taken at the Tall Pines Railroad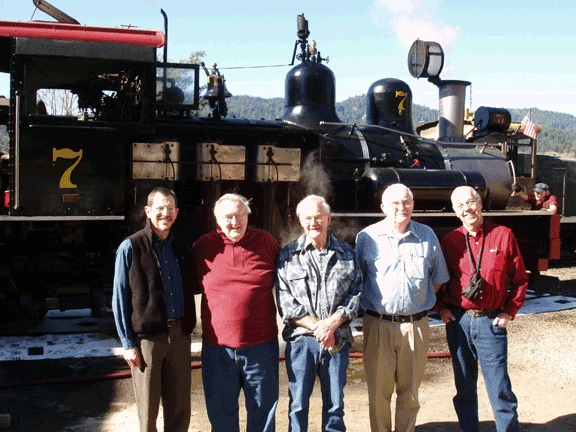 Taken at the hotel later that day.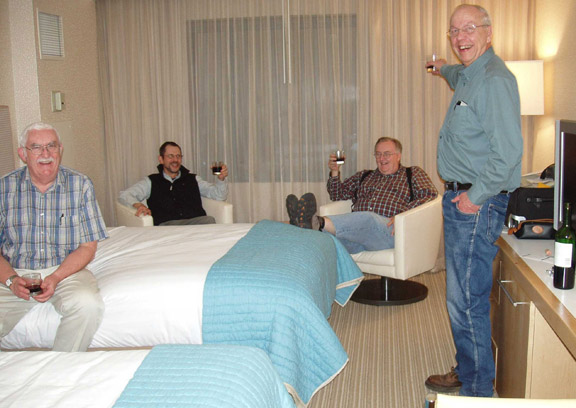 OSW 2008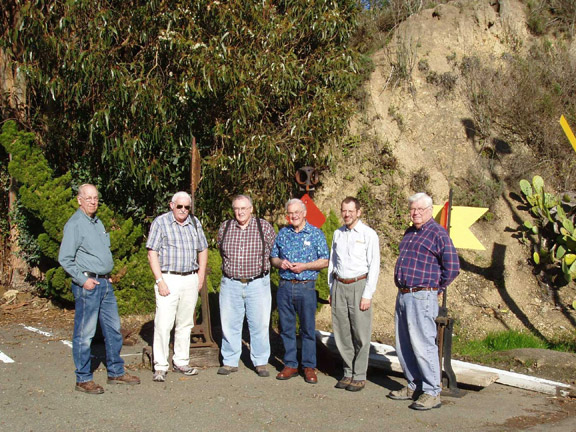 Taken at the Golden State Railroad club at Richmond Ca.
The smiling fellow on the right is Jessie from Austin, TX.
OSW 2007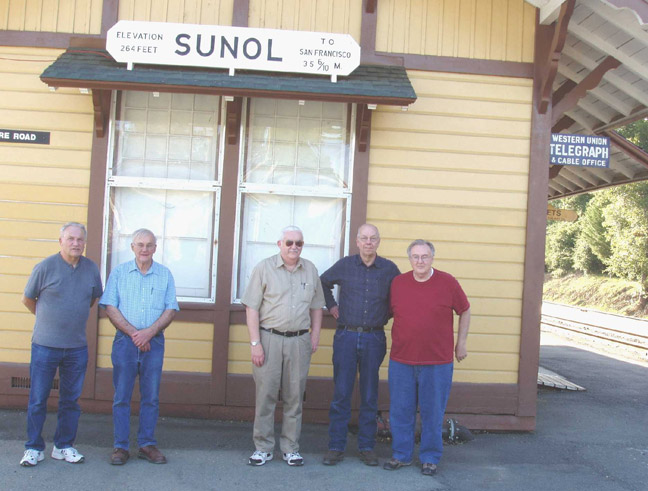 This is called the 'Missing Man Picture'
The gap in the middle is for Victor who could not make the trip this year, as much as he wanted to. The dapper fellow on the left is Philbert from Spokane WA.
OSW 2006
This can't be good !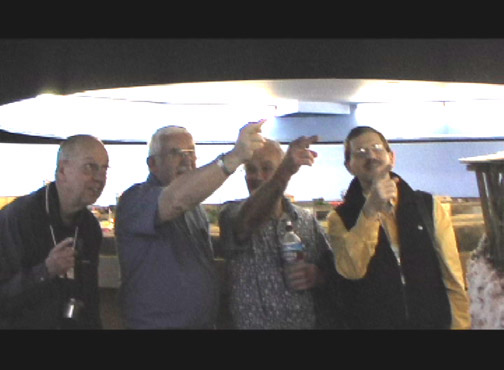 The usual suspects gather for a picture 2006.
OSW 2005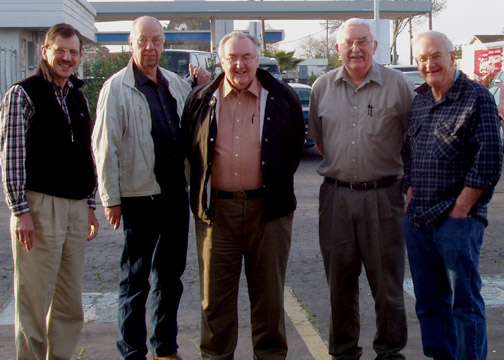 The OSW gang this year in a Merced hotel parking lot, after trip to the Sierra Railroad in Jamestown and a wonderful layout visit in Mariposa

OSW 1995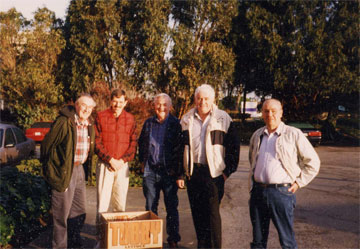 The OSW gang at the Dunfrey hotel parking lot, when all looked younger.
Link to Official OSW pages - information
Link to OSW pages -pictures of contest winners
Home New About Me Layout Articles Artwork friends Links
---