O Scale West
here are a few layout pictures taken at OSW 2007 by my good friend Charlie Morrill
layout pictures
Since I have not yet asked permission from the layout owners to post pictures of thier pikes, I'm just identifying them by first name and last name initial.
| | |
| --- | --- |
| | A pregnant modeler is seen enjoying Rod's layout. |
| | |
| --- | --- |
| A new switching area has been added to Rod's layout | |
| | |
| --- | --- |
| | A rare sight at Dave A's layout - few people visiting. |
| | |
| --- | --- |
| Upper level and work bench on Dave's layout. Like many operators, he uses EZ DCC. | |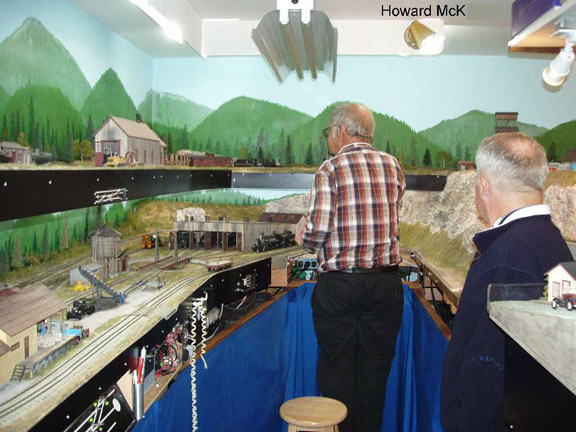 Howard has a beautiful layout but in a rather confined space.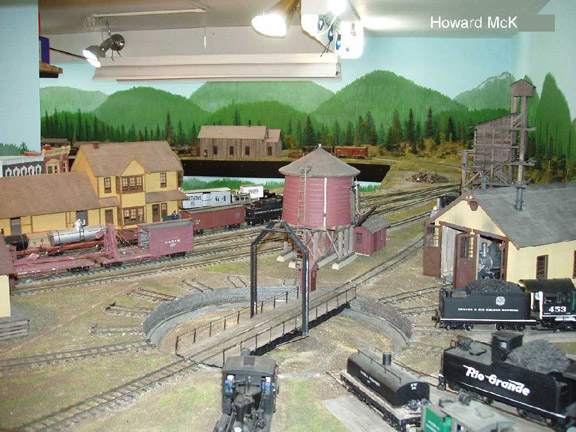 Howard's engine terminal.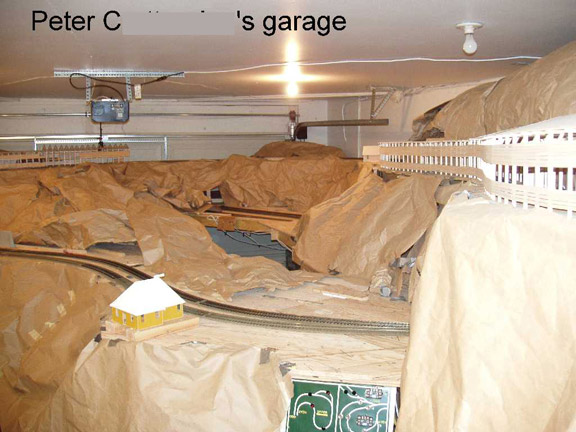 Peter C's well done layout is spread over his whole house. This is the garage.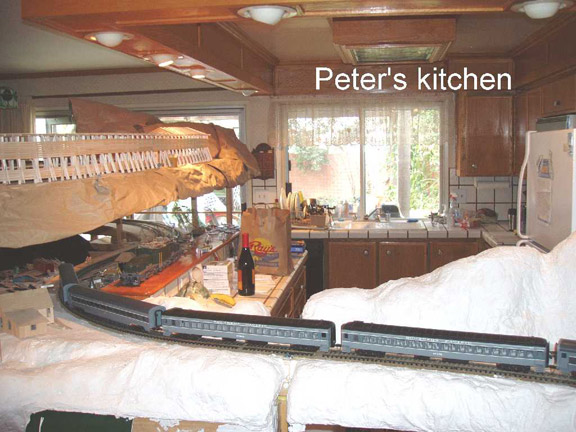 More snowsheds. Peter likes the SP in the Sierra's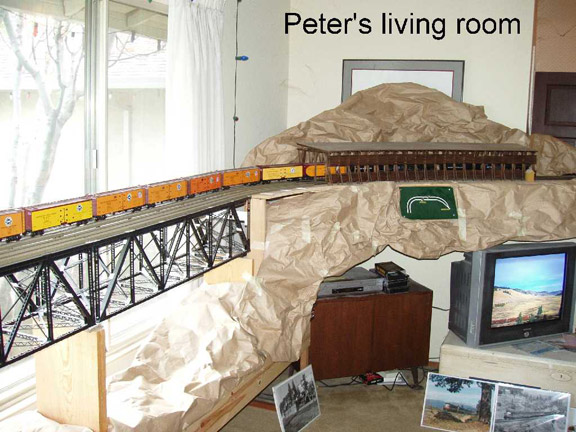 This was quite an impressive trestle that appeared to be about seven feet long.
Trading Hall pictures
Charlie Morrill Also took a few shots at the Meeting Hall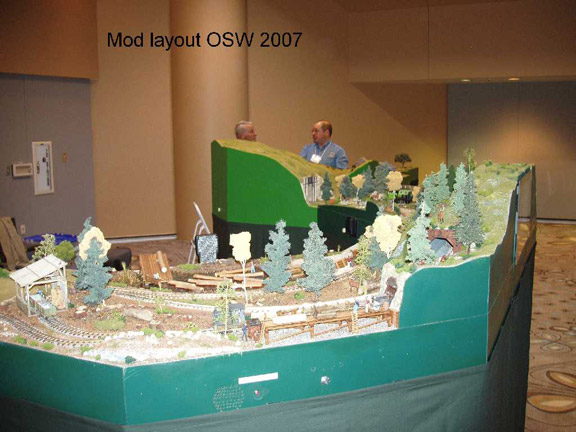 The gem was in On3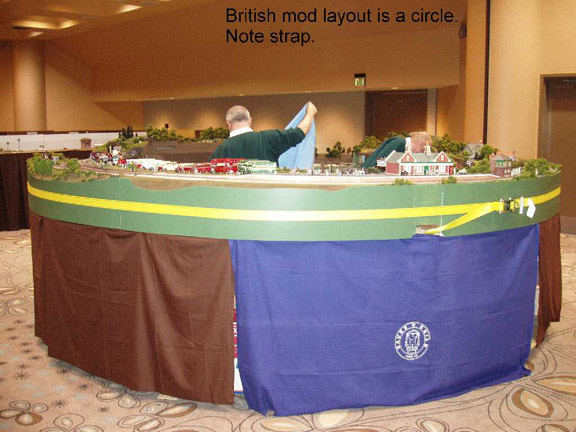 The strap was for more than looks!!!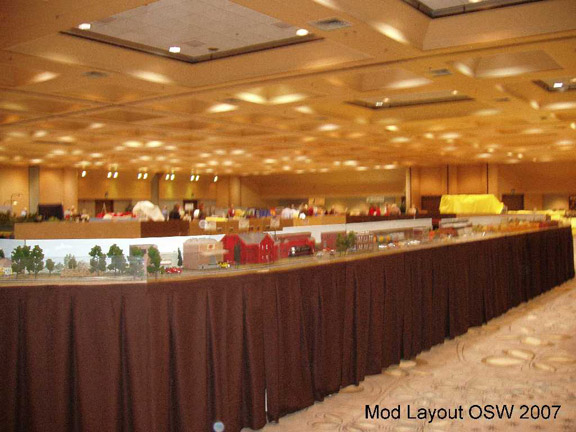 The modular layout brought by Citrus Empire group.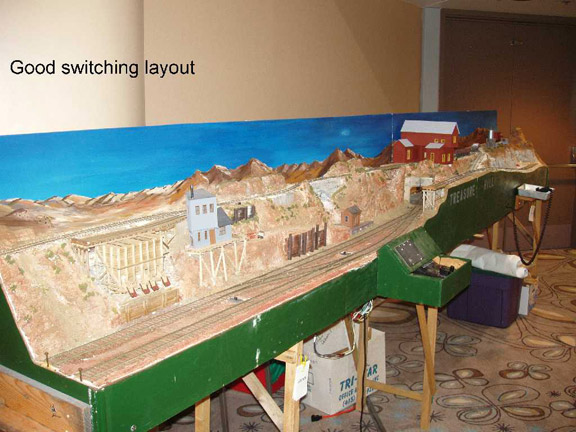 Enjoyed by many.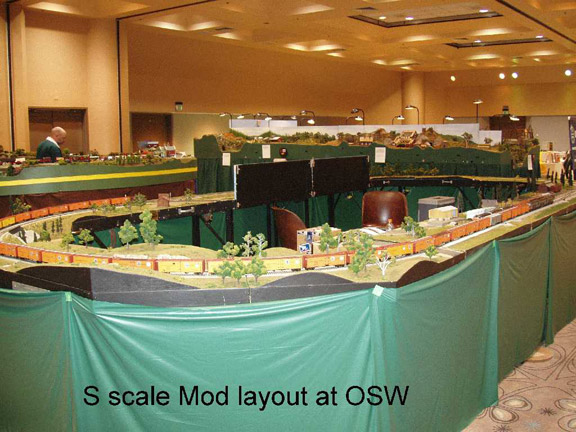 Again this year OSW included S scale. Their presence added to the meet.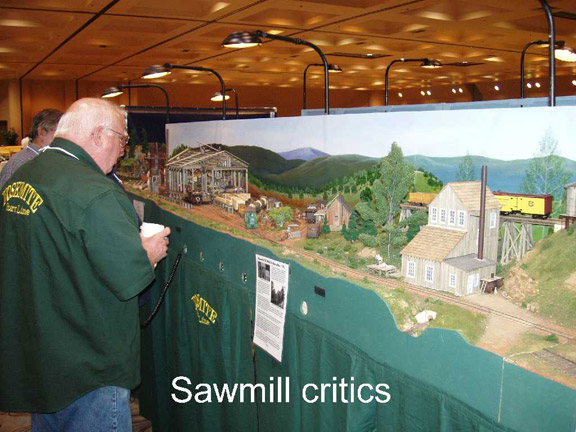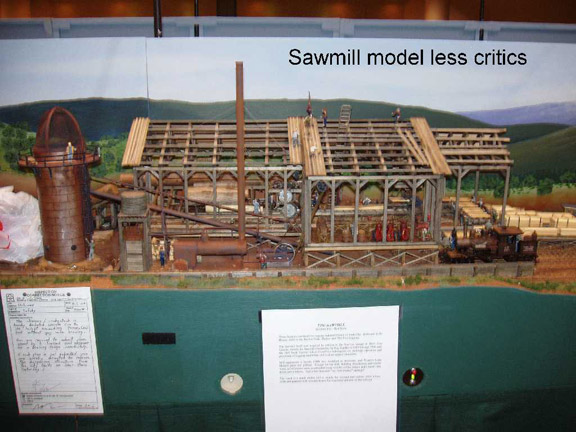 Logging camp scene on the Yosemite Group's beautifully detailed On30 modular layout.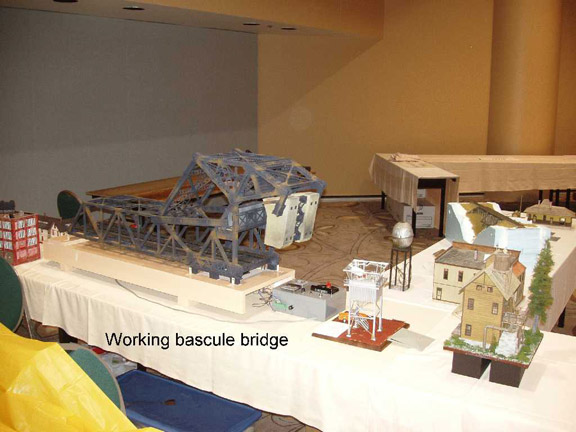 | | | |
| --- | --- | --- |
| | | |
| | | Return to OSW page |
---

| | | | | | | | |
| --- | --- | --- | --- | --- | --- | --- | --- |
| Contact Me | | | | | | | |