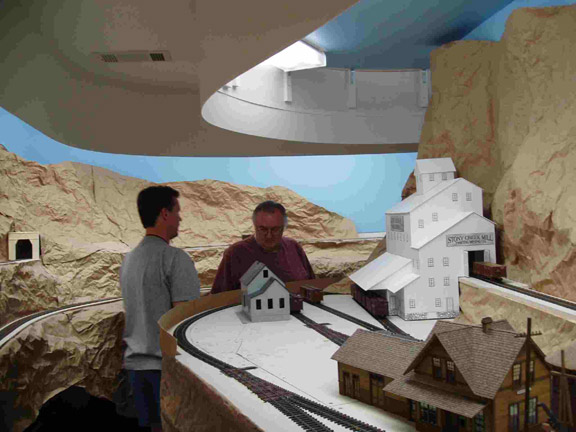 Craig has just finished mock-up of Stoney Creek mill that he will scratch build. That is craig in the gray shirt welcoming visitors.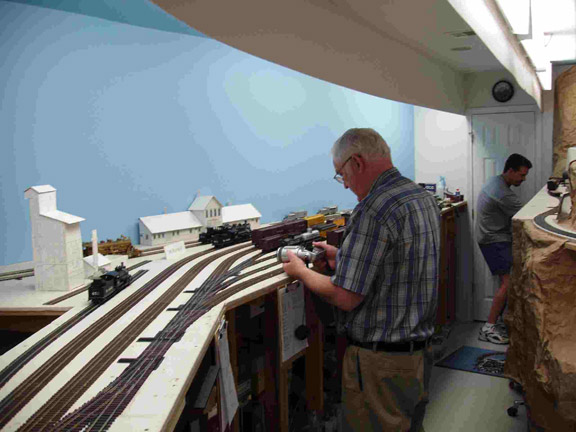 Durango with lots of dual track age. That's Dave B from the Northwest snapping a shot.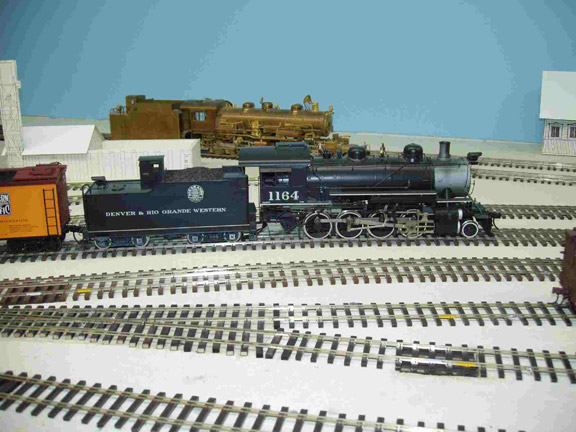 The 1164 sounds as good as it looks!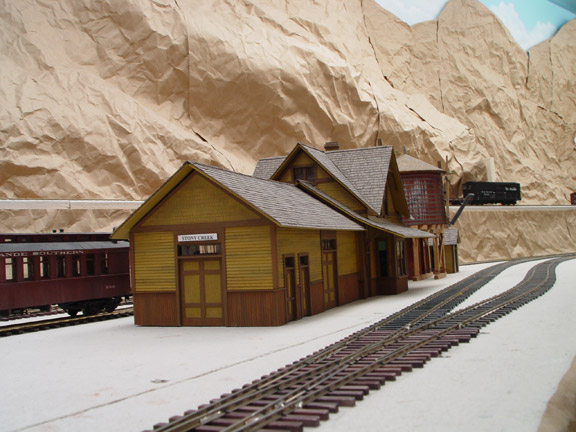 Craig has built a beautiful station at Stoney Creek.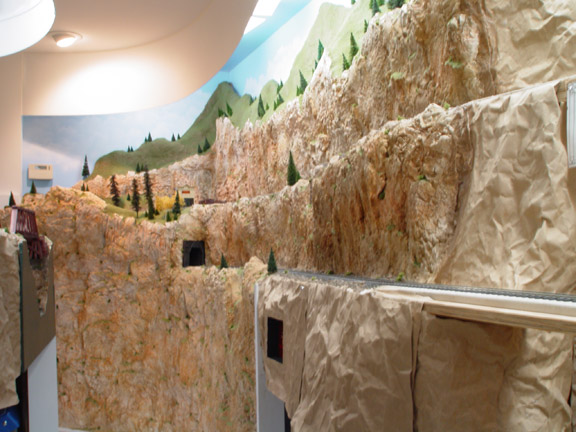 Scenery is replacing the rumpled contractor paper that Craig effectively uses to rough out the way the scenery will look.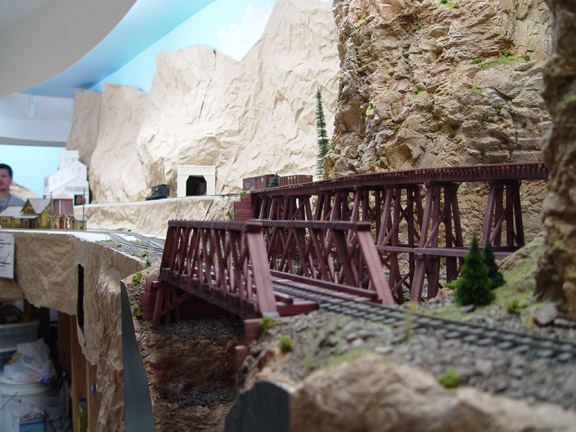 Just waitin' for a train.