Phil is building his Gila Mountain railroad in a new home.
(For those interested Gila is pronounced 'Hee-la')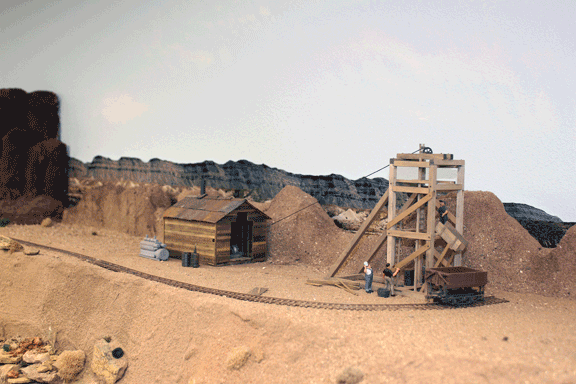 The Silver Queen Mine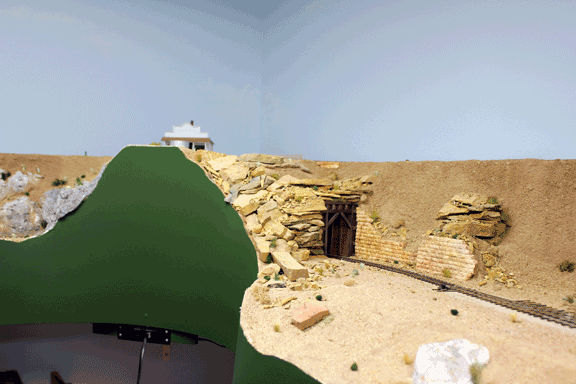 The tunnel that runs under the town of Upper Monolith (to be built) where
the white building is. The only way to get there is the mine railroad.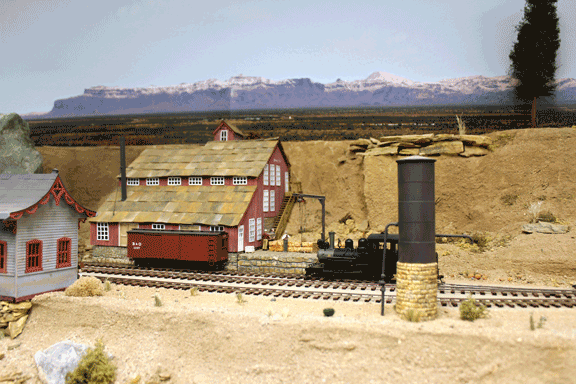 This is the stamp mill at Monolith and the Monolith station.
The town of lower Monolith is behind the station and not on the layout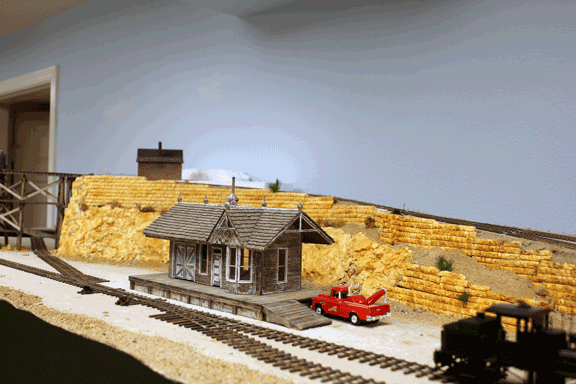 The train station at Old Town.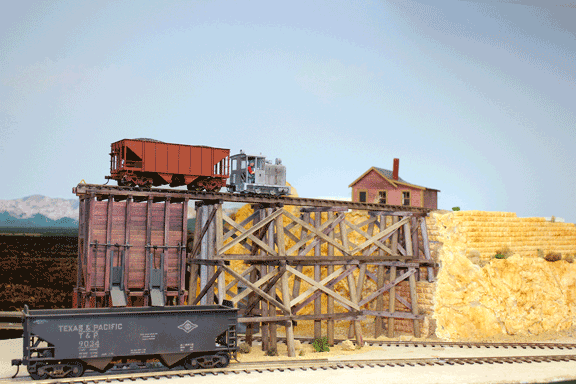 The ore chute at Old Town for transferring ore to standard gage cars.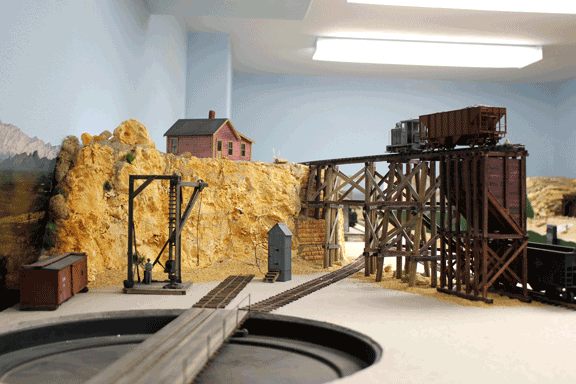 Old Town engine facilities. The turntable was an HO model that Phil turned
to On30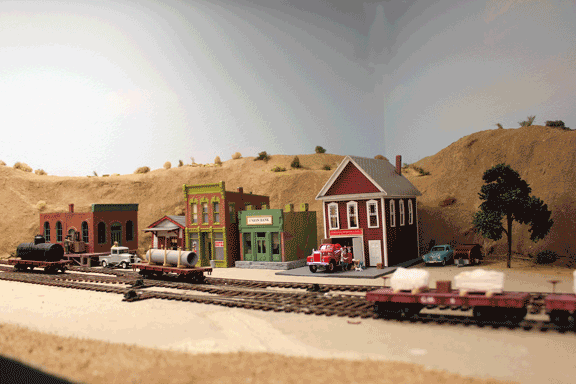 The town of Steptoe which is going to change a great deal in the near future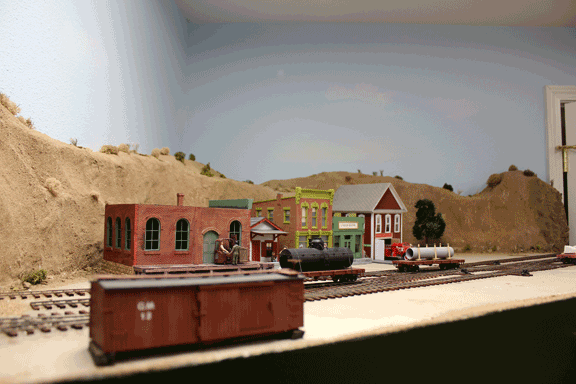 Another shot of Steptoe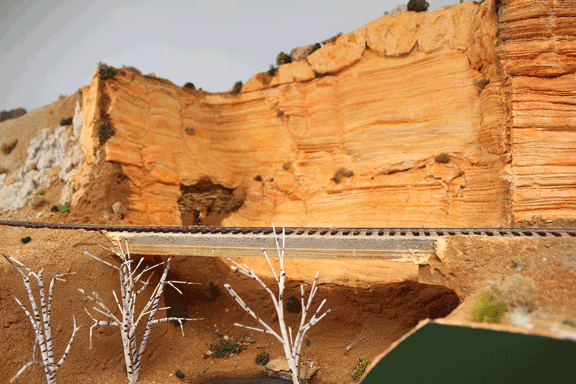 This is Sandstone Canyon with indian ruins on the other side of the tracks to the left. A bridge is soon to be built here.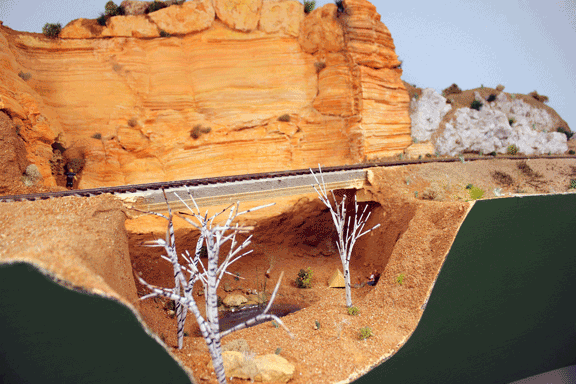 Sandstone canyon is a popular place for backpackers and four wheelers
to camp. The small pond is a natural spring.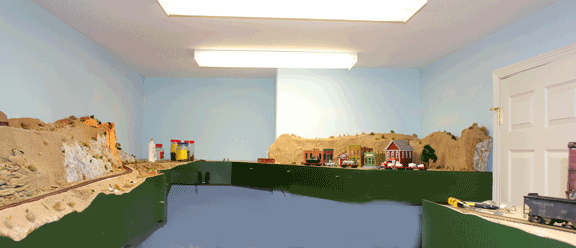 The end of the layout where Steptoe is located.

The opposite end of the layout where the upper corner is the twon of
Upper Monolith and the tunnel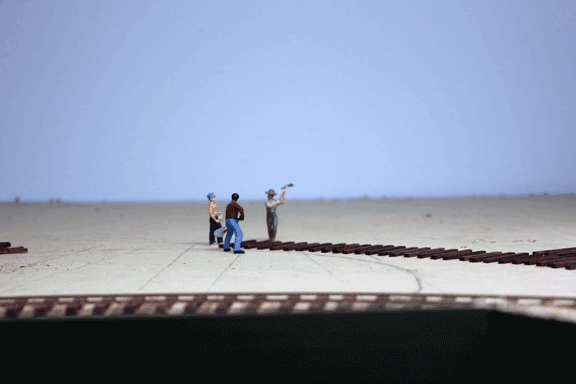 A working crew is building an industrial spur as part of the change at Steptoe.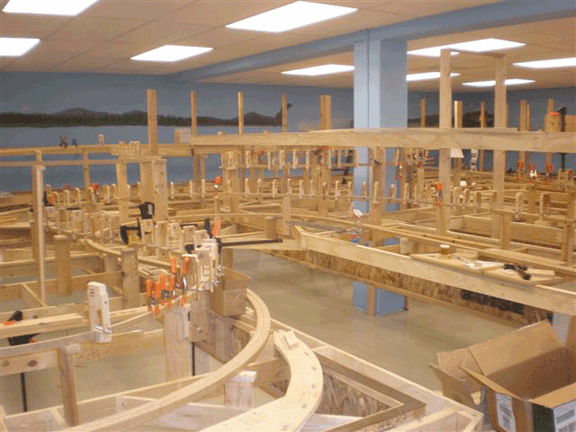 Phil joined a local HO club. They are building a layout.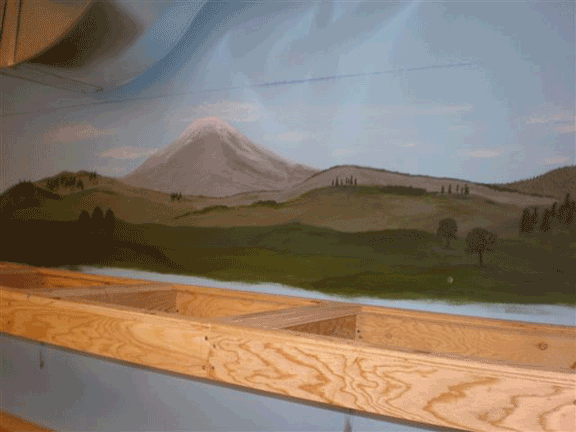 The backdrop is being painting before proceeding with the layout.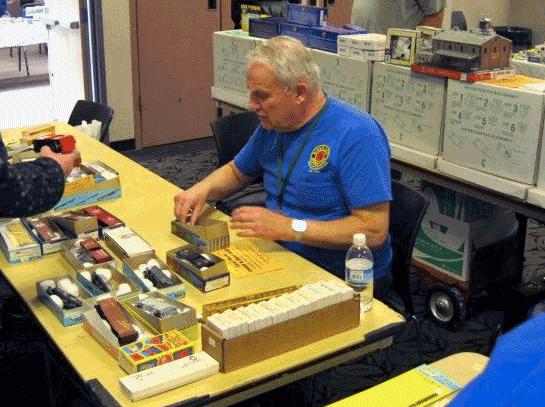 Phil working his table at a swap meet
Feburary 2007 Pictures
Phil chose to build a small train room in his new home. He believes in building well detailed layouts.

This view shows the room looking East.

He has progressed to the point that all he benchwork is up.

This view shows the room looking west.

Trackwork has started.

---