Denny's HO gage Overland Route has been under construction for over 35 years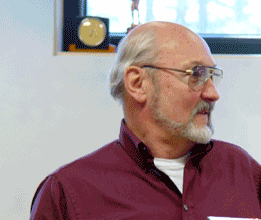 Not much has changed on Denny's layout!
From this angle he looks a bit like Jas. J. Hill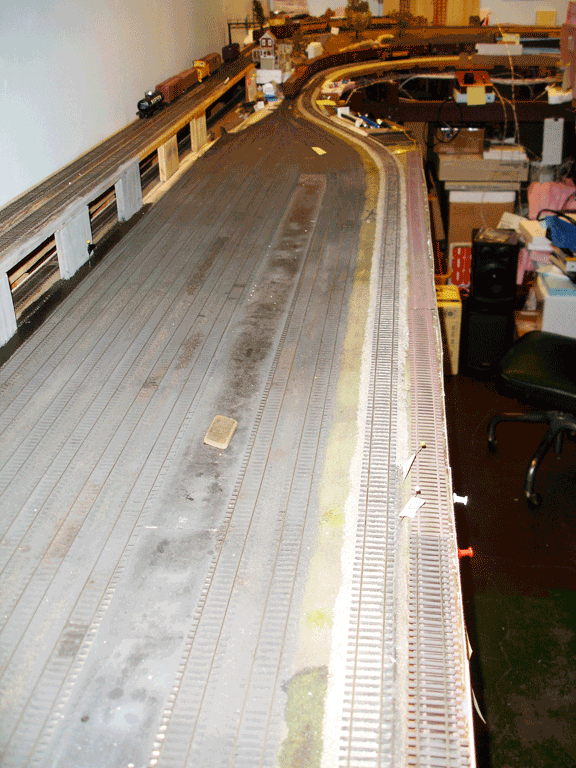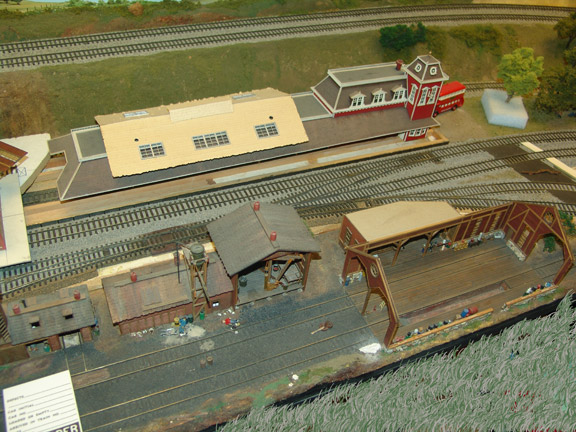 The red C&NW depot once graced the cover of Model Railroader in the 70's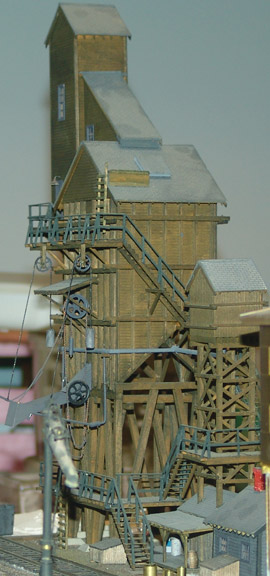 Denny's forte has always been scatch building structures and painting brass locomotives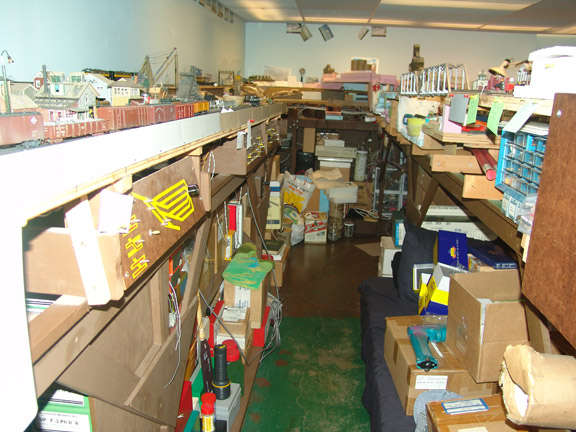 Like some of us, train room neatness does not rank as high on the priorty list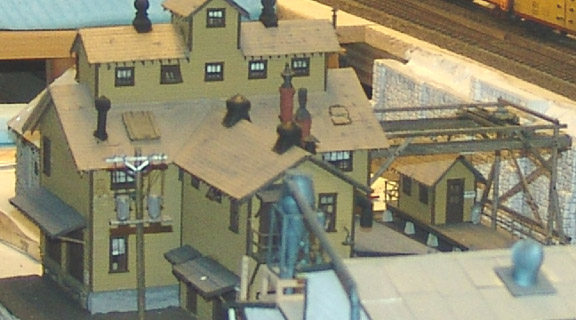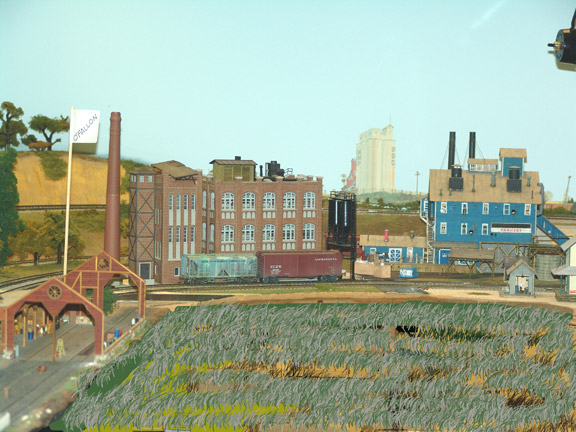 A switching area.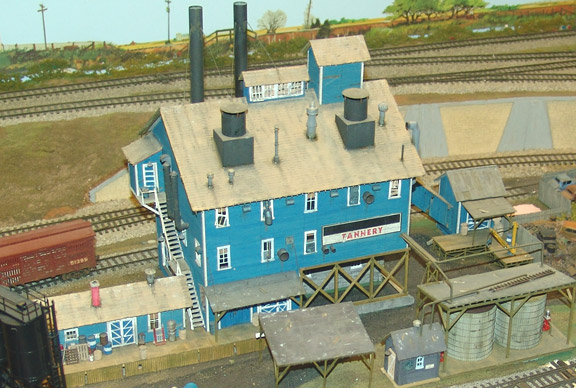 This picture does not do justice to the tannery structure.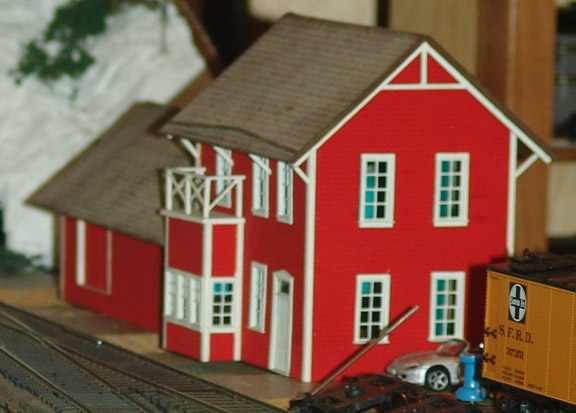 Another C&NW depot Denny built

This beautifully painted and weathered SP locomotive is an example of Denny's craftsmanship.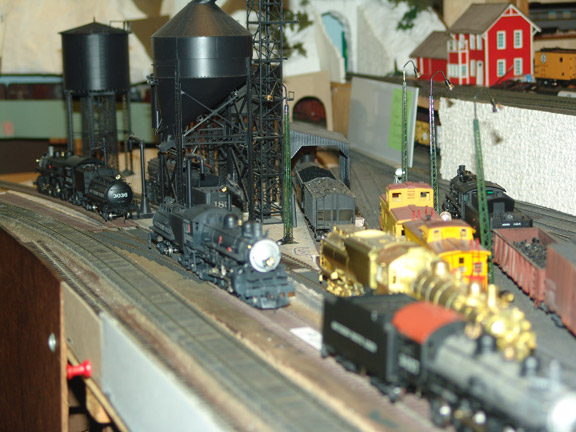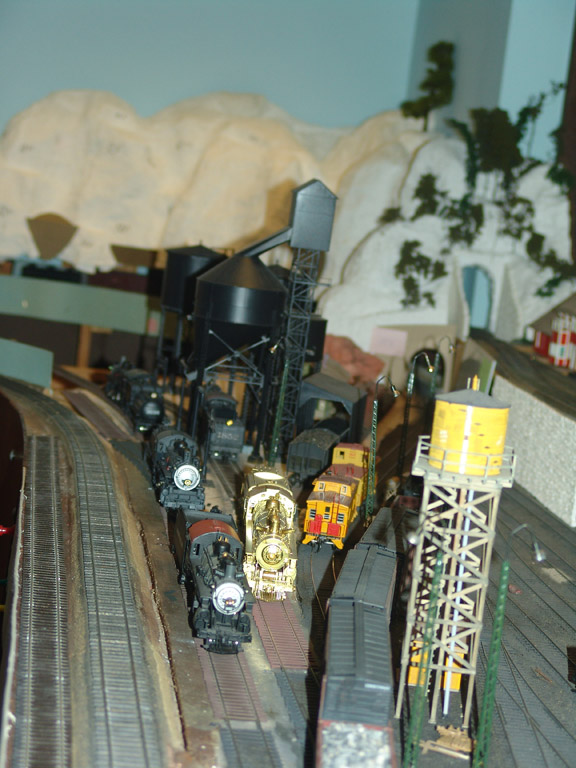 Denny is so busy painting locomotives for others that he has not had time to do his own.
More to be added